Creating Inspections Just Got Easier
We recently made changes to how you build and edit Inspections in Builder.
These changes simplify the build process and give you a more guided experience.
What's New
Single Interface
We combined the screens for viewing, editing, and creating Locations and Outcomes for Inspections.
From a single screen, you'll see options on the right to add, edit, or delete a Location or Outcome. The form for entering information will then appear on the right.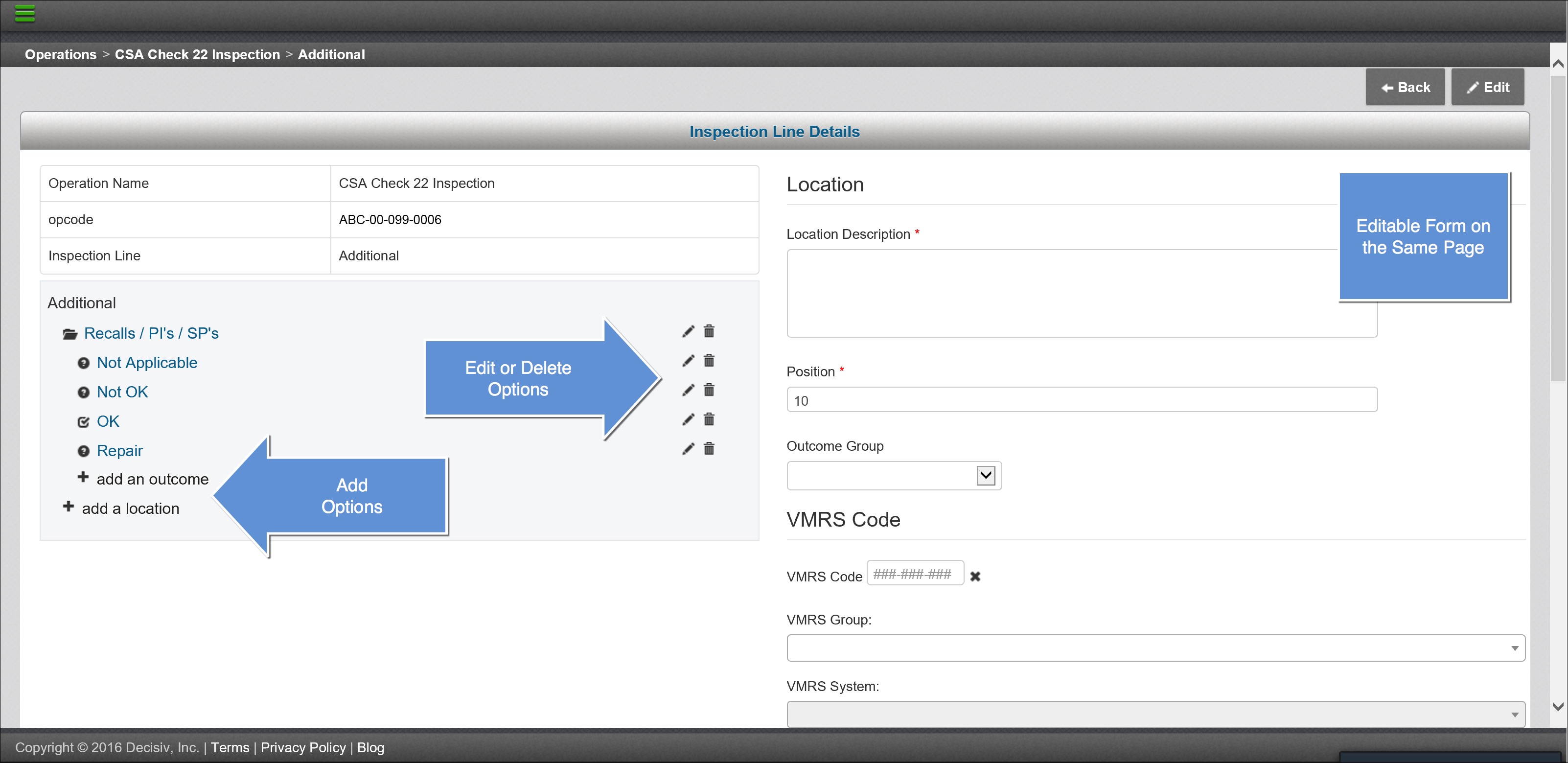 Guided Workflow
We added button flows to better guide you through the process of creating an Inspection.
When you click the New Inspection Line Item button, you're taken to a form to define the Inspection, followed by a form to create a Location, and then a form to create an Outcome.
You can add as many Locations and Outcomes as needed from on each form. The flow helps you create an Inspection with all the necessary information.
Instructions
Instructions for creating Locations and Outcomes for an Inspection now appear on the Inspection Line Details screen.
They appear each time you visit the Inspection Line Details screen. You can close them at any time.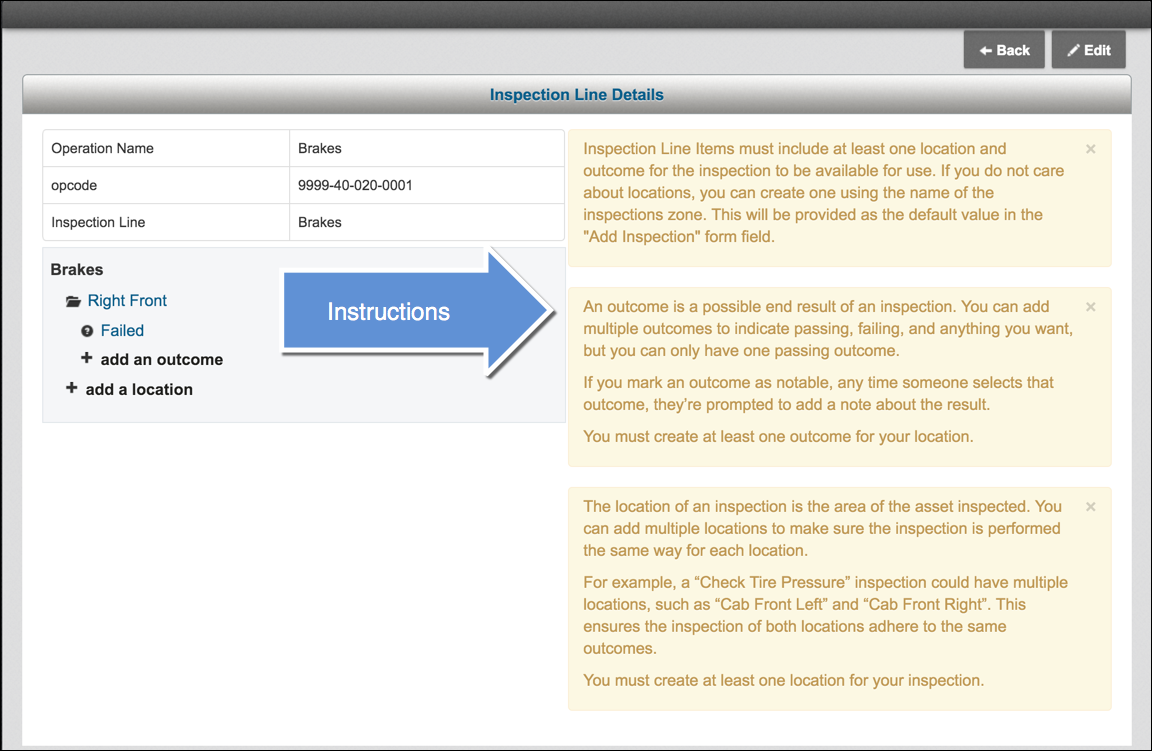 Outcome Groups
Adding multiple locations with the same outcomes is now much easier.  
Instead of having to clone a Location and Outcome, you, you can create multiple Outcome Groups, and then apply them to location.
This replaces the need for the "Clone Last Location and Outcome" feature, which has been removed.
Affected Users
All Builder users
Providing Feedback or Requesting Support
If you have any questions or feedback related to these improvements or have any other questions, please contact Support at support@decisiv.com.