Introducing a new mobile app for ASIST.
Over the last couple months, we introduced a new look to some of the screens in your ASIST web app that gave you less scrolling, cleaner tables, and more whitespace to make your life easier.
Today, we're happy to announce a new mobile ASIST app for iOS and Android that offers the same great interface changes with a few new awesome features to give you the power to check on and communicate the status of your cases and assets anytime, anywhere.  We welcome any and all feedback you have to offer.
Here's how the app can help you: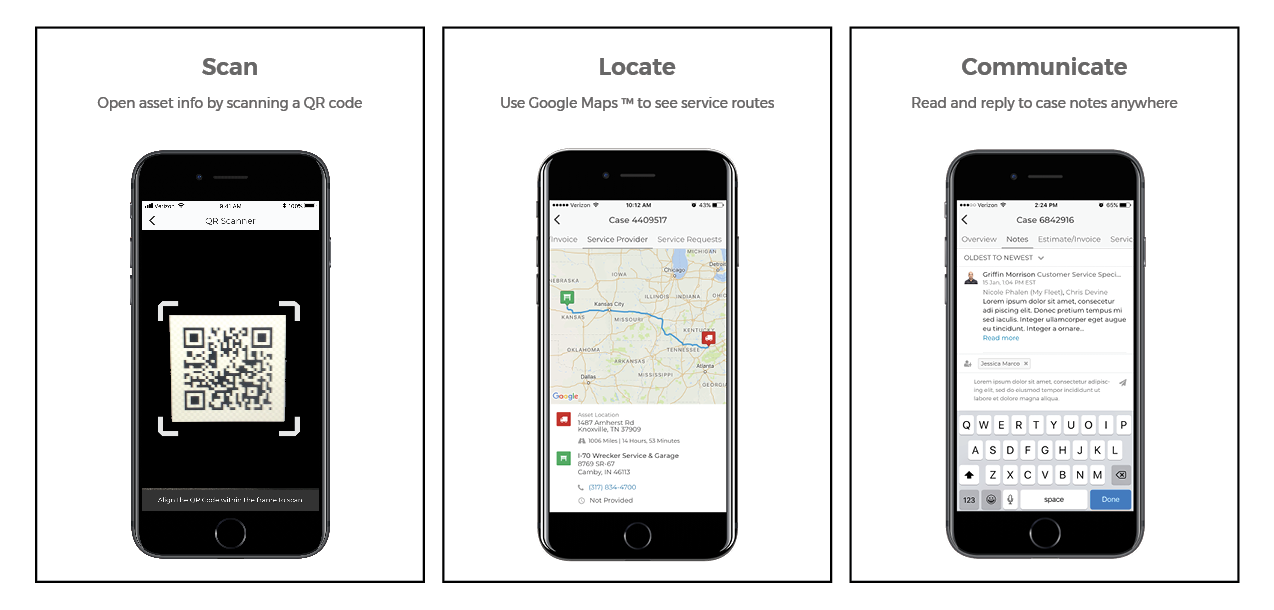 Access & track your cases and assets
Once you log in, you can choose from your favorites to check on cases, assets, and service requests based on different criteria.
You can also search for cases and assets by unit number or VIN or scanning the asset's QR code.
Map your assets and see where they're going
We integrated the ASIST mobile app with Google Maps™ to make viewing your asset location, service provider location, and service route even easier. You can move around the map by dragging and zooming with the touch of your fingertips.
Stay on top of your case notes and add your own
When viewing a case, you can open a clean list of all the notes added to the case. You can reply to existing ones or write your own with specific recipients, so you can better communicate with anyone involved in the case.
We have more features to come after this initial release and will continue to announce them as they become available.
All you need is permission to the ServiceNow mobile app for a service location and you're ready to download the app in the Apple App Store or Google Play™ App Store. Just search for "ASIST" in your app store.
View our documentation for more information on device requirements, using the app, and selecting a ServiceNow location.
Email us to let us know how you're using the app, ask questions, and submit ideas for the app in upcoming releases.