Decisiv Vision allows real-time views of in-progress cases based on data you have access to and the search criteria you select.   
It allows you to create a Custom View of your cases by selecting only the fields you want to see and selecting either a card, list, or chart option.   
You can create a Custom Search by adding each line of search criteria you want to apply and then configuring the Search Login using AND operators, OR operators, and parentheses.    
Finally, you can combine your Custom View with a Custom search to create a unique Case View of your cases, and then save that Case View as a Favorite for each viewing every time you log in.    
Here's an example of a list view saved as a Favorite that displays on login.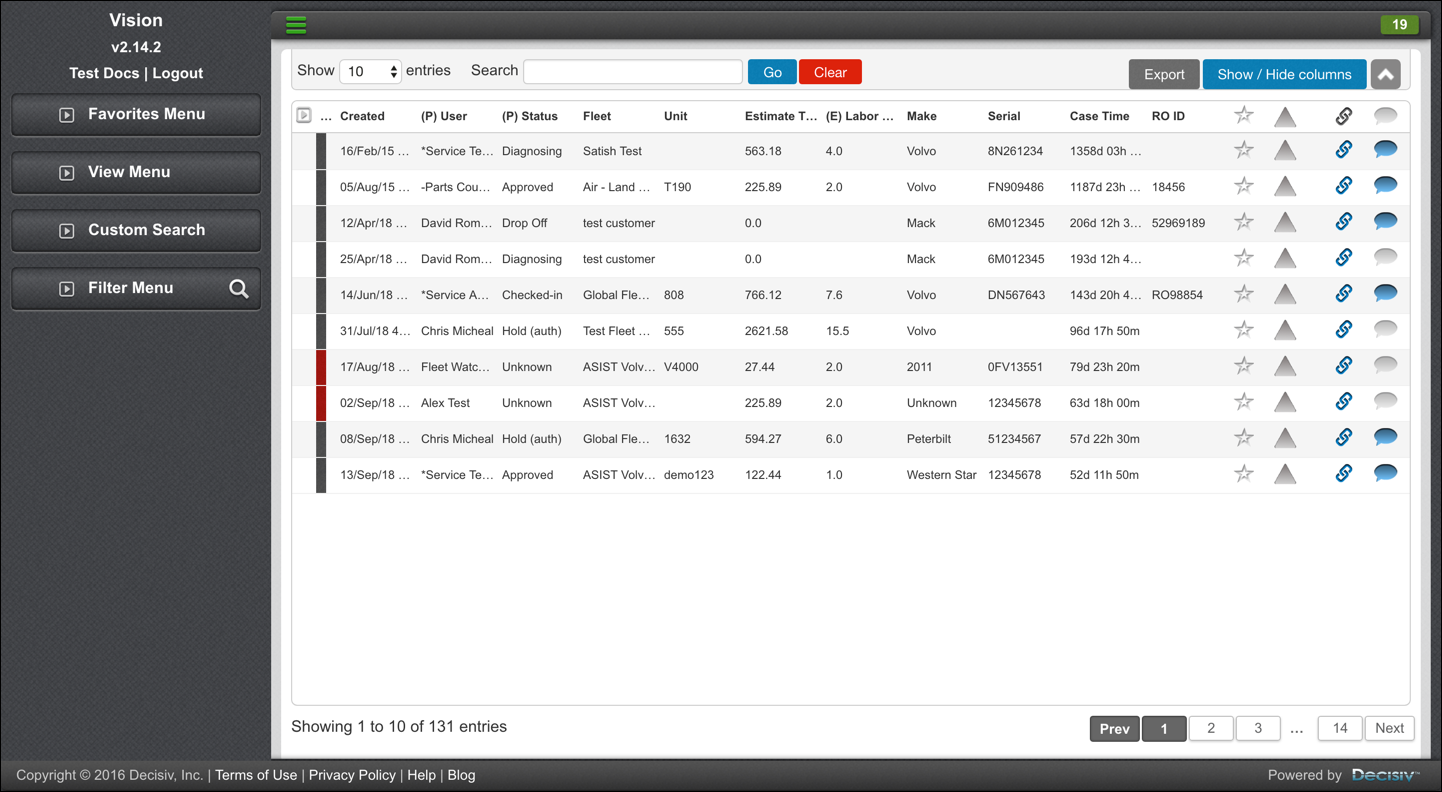 Once saved as a Favorite, you can enable notifications to be sent to you by either email or text, so you know when a new case matches the criteria of your Favorite.   
At any time, you can select a case to view its details and click links that will take you directly to that content in your case management platform.