Once you've downloaded the app, you can get started. The sections below tell you how to use the mobile app vs the web app.
Note: If your mobile app is not working as expected, make sure you have one (and only one) location selected for permission to the ServicePlus mobile app. See also: Select your location
Log in
When you open the app, you'll see the Log In page. Use the same username and password combination as you use for the web, and tap LOG IN.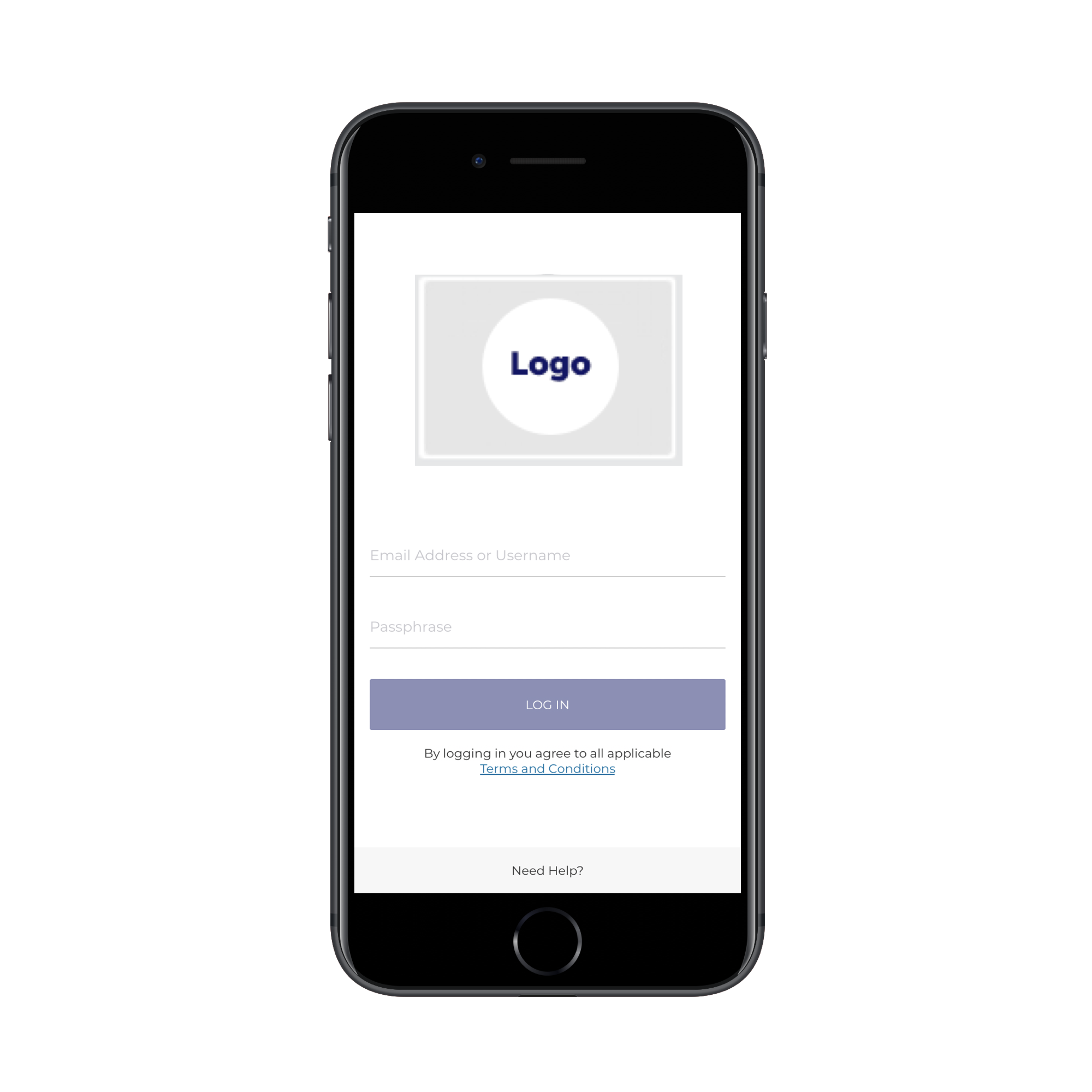 View Favorites
Once you're in, you'll see the Home page with a search option and three categories: cases, assets, and service requests. Tap a category to see its favorites, then tap a favorite to open it.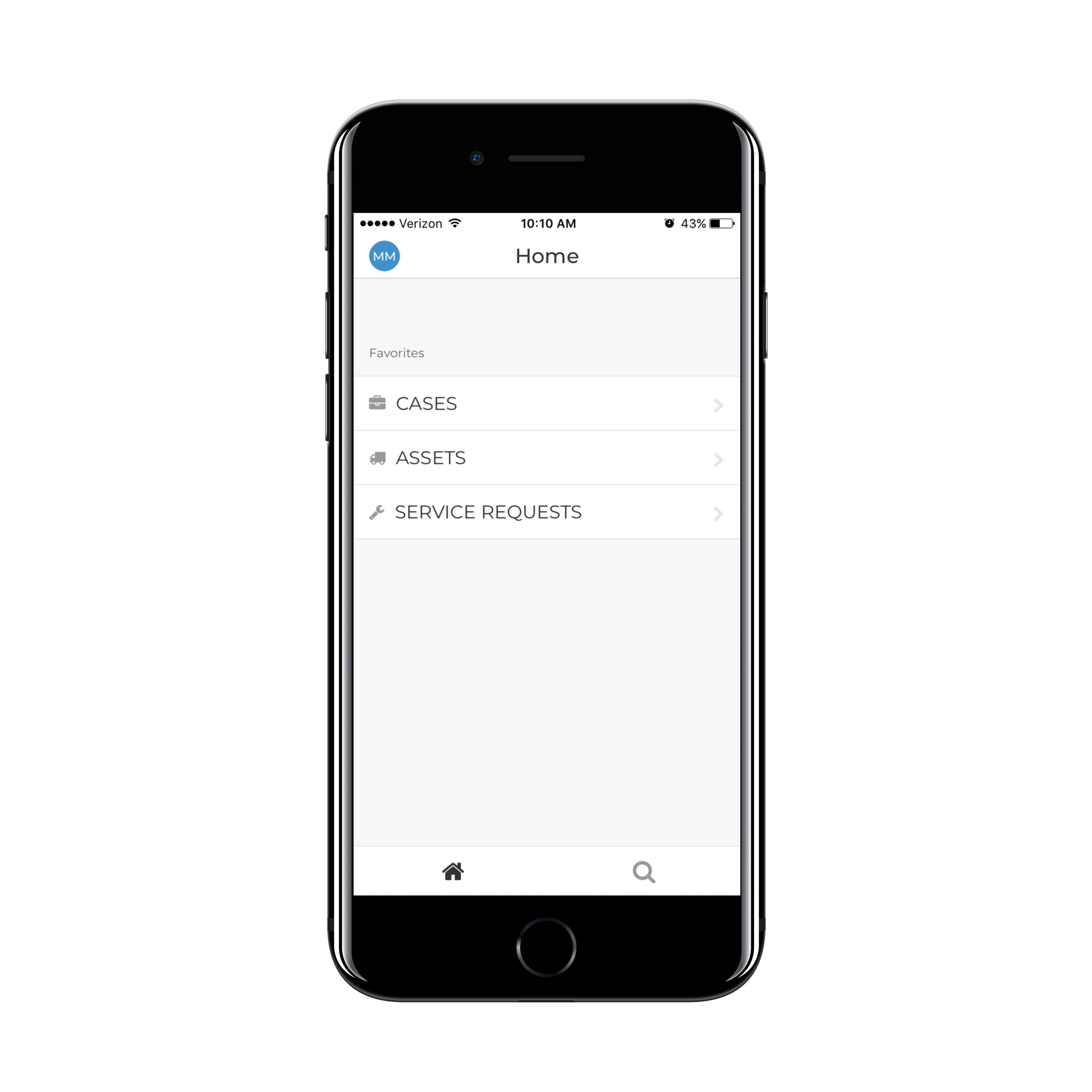 Take Quick Actions
When viewing a favorite, if you press and hold on a case, you'll see a quick action to add a note to it. If you press and hold on an asset, you'll see a quick action to create a service request for it.
View case, asset, and service request details
When viewing a favorite, tap a case, asset, or service request to open the detail page for it.
Respond to estimate
You can approve or decline an estimate total for a case by opening the case detail page for it and going to the Estimate/Invoice tab. From there, you'll see an APPROVE and DECLINE button at the bottom if the estimate is pending and requires a decision. Tap one of the buttons to enter your decision.
To approve or decline estimate line items, you need to open the case on the web. Approving line items is not yet available in the mobile app.
Scroll for more tabs
When on a detail page, scroll through the headings at the top from left to right, then tap a heading to view that information.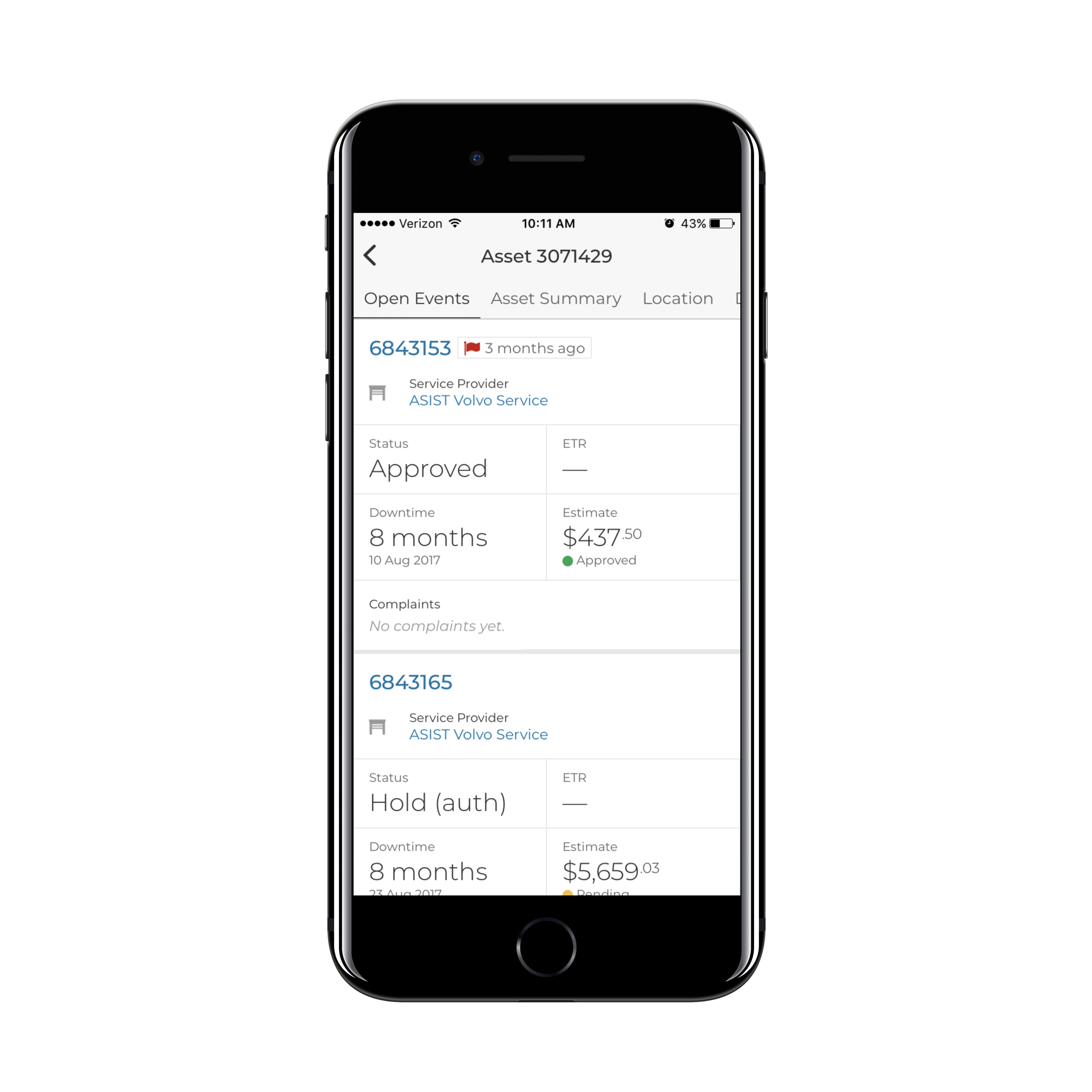 Use the maps
When on a map, treat it as a Google Map™. Use two fingers to zoom in or out. Drag with one to move.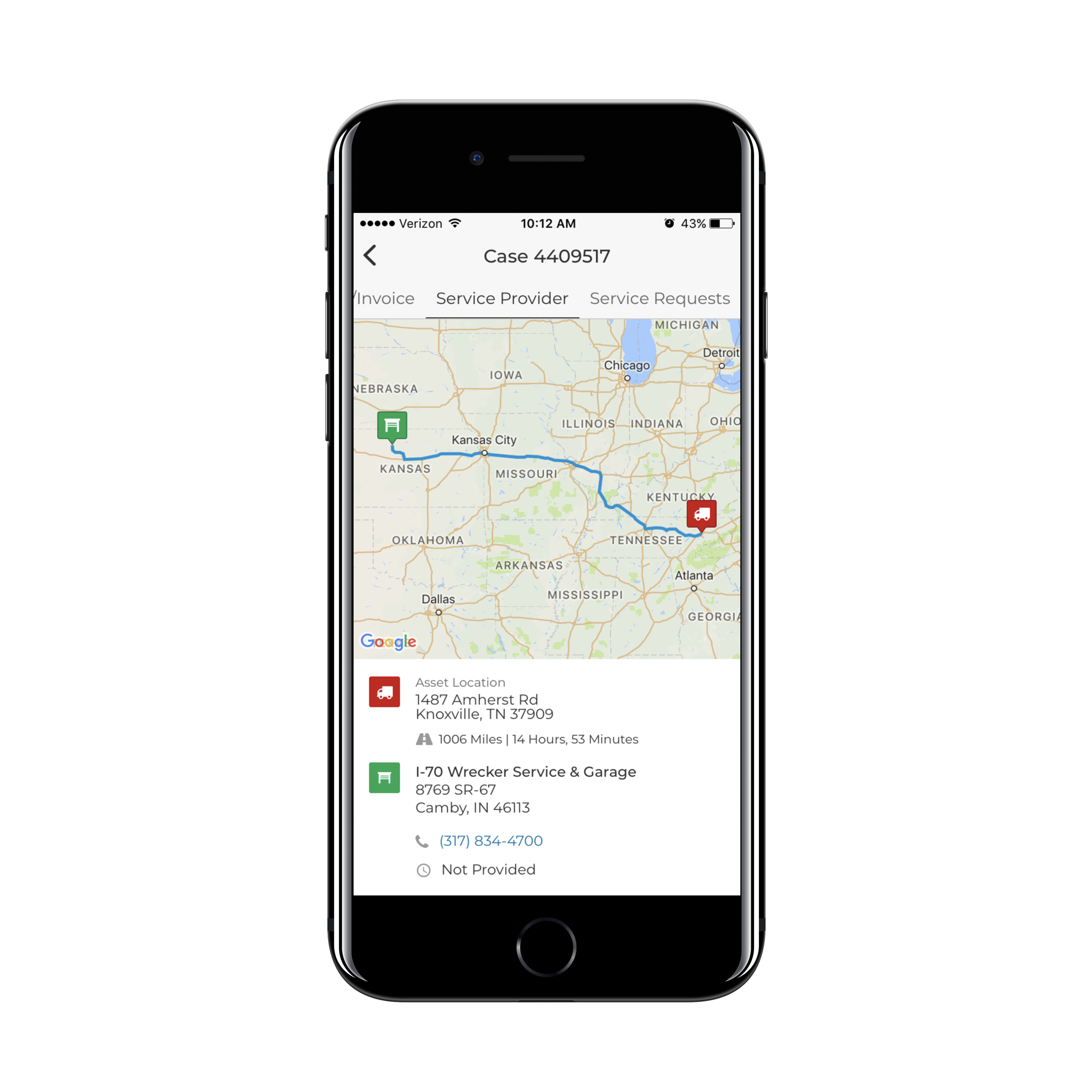 Use the navigation bar

The navigation bar at the bottom includes:
HOME

CREATE SERVICE REQUEST

SEARCH

Takes you back to the Home page to access your favorites

Opens the Create Service Request screen to begin creating a service request.

L

ets you search for assets and cases by unit number, VIN, or QR code
Enable push notifications
Push notifications keep you in the loop about your cases, assets, and service requests when you're not using the app.
To enable or disable push notifications, go to your device notification settings, and look for our app in the list. 
If enabled, you'll receive the following notifications:
For assets:
Scheduled Maintenance Due
Scheduled Maintenance Overdue
For cases:
Appointment Due
Appointment Overdue
Case Created
Case Status Changed
Downtime Exceeded
Estimate Approval Requested
ETR Due
ETR Overdue
Followup Due
Followup Overdue
High Severity for a Case Reported
High Severity for a Nonexistent

 

Case Reported
Note Received
For service requests:
Service Request Accepted
Service Request Declined
Log out
To log out, tap your avatar on the Home page, then tap LOG OUT.
Features in the mobile app
Most of the information you see on the web will display on the app, but only some of the functionality currently exists.  
While we work on more functionality, use the list below to see if what you want is already in the app. If it's still only available on the web, it'll appear in the next section. 
Each time we release a new feature to the app, we'll let you know when you upgrade.
View asset information

View open cases

View open service requests

Create service requests

Approve or decline estimate totals

Use Google Maps™ to view:

asset location

service provider location

service route

Read and add notes

Specifiy note recipients

Receive push notifications
Features only available on the web app
View your account details  (User Profile page)

Edit your account info  (User Profile page)

View closed cases  (All Cases page)

Print asset, case, and service request information  (detail pages)

Edit assets, cases, and service requests  (Admin Tools page)

Add and download attachments  (Viewing Case page)

Cancel service requests  (Service Requests page)

Approve or decline estimate line items  (Viewing Case page)

View invoices  (Viewing Case page)

View reports, appointments, program types, departments, inspections  (Admin Tools page)

Manage maintenance schedules (Manage Maintenance Schedules page)

Add assets to maintenance schedules (Show Asset page)

Other administrative tasks like managing users  (Admin Tools page)